Biblioteca da Escola E B 2,3 de Gualtar
Sábado, 16 de Abril de 2016
Shakespeare 400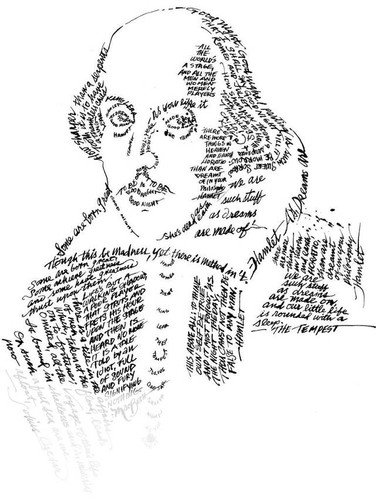 Did you know...?
We don't know the date that William Shakespeare was born – we just know the date that he was baptised.
Shakespeare had three children named Susanna, Hamnet and Judith. Hamnet and Judith were twins.
Before Shakespeare wrote plays, he worked as an actor with the Lord Chamberlain's Men.
The Lord Chamberlain's Men changed its name to the King's Men in 1603, which is when James I was crowned king and became the group's patron.
Shakespeare wrote both poems and plays – he started out by writing poems first.
Most of the poems Shakespeare wrote are called sonnets. He wrote 154 sonnets!
Shakespeare is sometimes called 'The Bard of Avon' – a bard is another word for a poet.
Shakespeare wrote almost 40 plays.
Someone who writes plays is also called a playwright.
Not a lot of people could read and write in Shakespeare's time, so the Globe Theatre hung different coloured flags to let people know when a play was going to be performed, and what kind of play it was going to be (if it was sad or funny).
The Globe Theatre was shaped like an octagon – it had eight sides.
Women didn't act in Shakespeare's time, so boys would have to play the roles of women. That means that Juliet in 'Romeo and Juliet' would have been played by a boy!